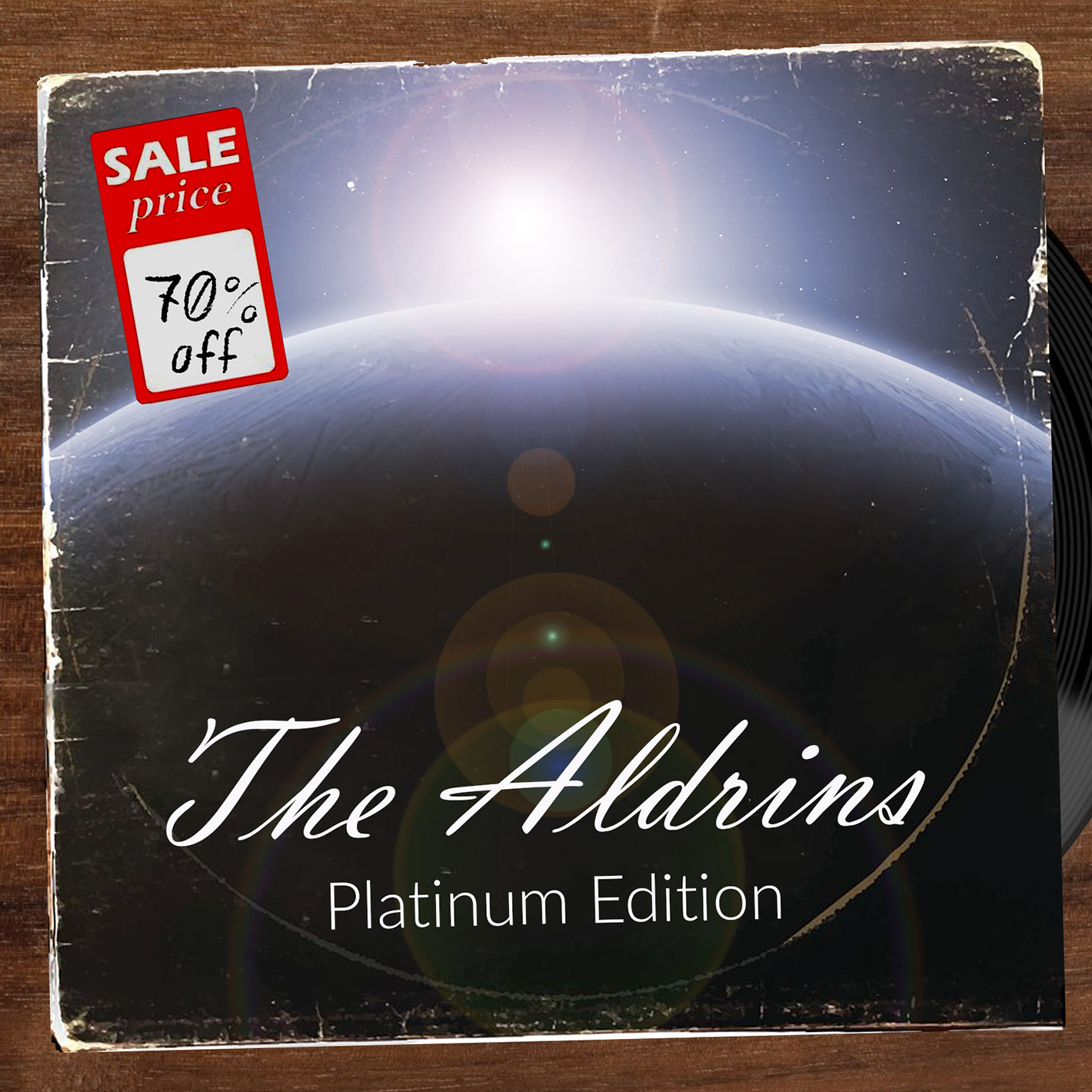 For a short span of time, late into their career, The Aldrins dared to dabble in music that evoked horror and existential dread. This was one of the more famous hits they performed, which features spooky vocals by Malexis Arshall from the industrial noise rock band, Sisters.
Lyrics:
Coming home, in the black of the night
Without a kiss for the wife (A kiss for the wife)
'Cause she's not there. (She's not there)
She's not anywhere.
Two bland slices of meat in stale bread
Six steps to the bed (six steps to the bed)
He doesn't care (He doesn't care)
He'll just eat there.
Four pale walls enclosing nothing
The despair in the room is almost crushing
Boarded windows from a lack of trusting
No phone 'cause no topic is worth discussing
From spout to his glass the water's rushing
Turned brown from the spot where pipes are rusting
He drinks it dry as if it's nothing
'Cause life's disgusting. (Life's disgusting.)
Photoless frames from a lack of loving
The door stays locked 'cause he's tired of running
No knock resounds; no bell for buzzing
But something's coming. Something is coming!
No place to go, he retreats inside his mind! (Inside his mind!)
Hands wave to feel but dark is all he finds (all he finds!)
Arms outstretched he staggers cold and blind (cold and blind!)
He cries for help but feels his wish declined! (wish declined!)
The whole floor tilts as gears begin to grind (begin to grind!)
He feels a presence closing from behind (from behind!)
----------------------
Website:
http://www.lcpdnd.com/
Check out our merch at SoNerdWear.com!
Want to hang out and even play D&D with us? Join our Discord server!
You can also follow us on Twitter:
Instagram:
https://www.instagram.com/lcpdnd/
And YouTube:
https://www.youtube.com/channel/UC9hOe8MniO7YsaGt4cmvzhA